Profession - Blockchain Industry (2018-2022)
Team
Products
Solutions
Blockchain awareness: Bitcoin / Ethereum / Solana
Has been the founder of a blockchain startup for 4 years til now
Profession - Game Industry (2005-2020)
Professional game development (15+ years as a game developer)
Game engine awareness: Unity 5-2021, Unreal 2 / 3, Gamebryo 2.3 / 2.6 / 3
Mobile platform awareness: iOS and Android
Last-gen game console awareness: XBox, XBox 360 and PS3 (partially)
Server awareness: architecture for both typical MMO games and casual games
PM awareness: traditional milestone-driven model and modern scrum-based agile model
Has been Senior Programmer/Tech Lead/Tech Director with various technical titles
Has been Team Lead/Tech Manager/Startup Co-Founder in various management titles
Has been involved in 10+ game titles across PC/Console/Mobile platforms
Writings
Tags
Contact
Biography (written in 2015)
I'm Gu Lu, a game developer moved to Guangdong Zhuhai(广东珠海) in 2014 (previously living in Shanghai for 9 years).
After graduated from Wuhan University of Technology(武汉理工大学), I came to Shanghai in 2005 and worked at Ubisoft (Shanghai) for two titles - Ghost Recon: Advanced Warfighter(幽灵行动:尖峰战士) and Splinter Cell: Double Agent(细胞分裂:双重间谍). During that period I got myself familiar with Unreal Tech, gained some practical experiences about XBox and XBox 360, and became friends with a number of talented people who are actively gearing up the game industry in Shanghai.
In 2007, I went to Goldcool Games(金酷游戏) which was later acquired by Shanda(盛大网络). A 3D MMO title named Magic World 2(魔界2) was kicked off after my arriving. I evaluated several engines (with Gamebryo chosen), picked up developers for this project, and mainly focused on developing it for around 3 years. I became Gamebryo-capable and had quite a lot of components designed and implemented during that time. The product was presented at GDC 2010 Expo, which was a fine journey to me in SF.
In December of 2010, I co-founded U Know Games(游诺网络) and led the development of a typical MMO title for nearly two years. Beside the management role, I also participated in designing and implementing some main constructs: the underlying data-driven scripting model, byte-stream-and-replication-based networking model, frontend tool-chain, integrated all-in-one editor, and some other smaller components. However, with an unprecedented hardwork with the whole team, unfortunately we still failed to achieve our goal on time. It became a sad story that our investor ZQGames(中青宝) asked us to transform the MMO into a web game. While most of our developers resisted to this transformation, the project ended up being terminated in the autumn of 2012.
Before moving to Zhuhai in 2014, I spent one and a half year working at CCP Games (Shanghai), with main focus on helping to improve the toolchain of Dust 514, which was launched in May 2013. In the spring of 2014 my family made a decision to leave Shanghai for a whole new adventure in southern China. Currently I'm working at Seasun Games(西山居) as a technical manager.
Although in half of my career I have been some kind of managers, project leads and that sort of roles, I still recognize myself as a programmer, who constantly believes in simplicity when designing and coding, and takes the programming as a combination of gardening art and architectural engineering.
I'm currently working on some Unity-based mobile titles mainly, and a few VR prototypes in spare time.
(please note that the biography hasn't been updated since 2015)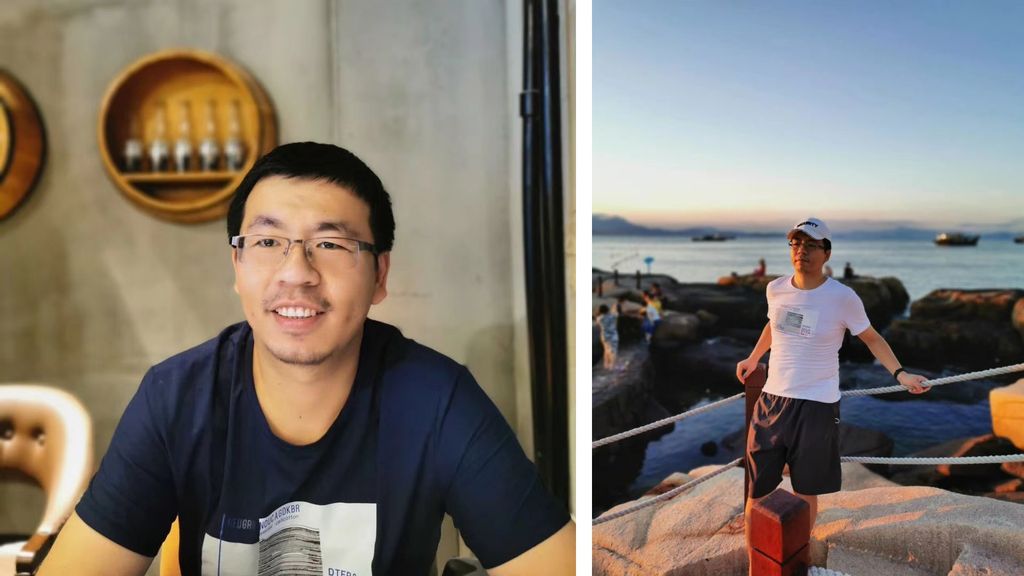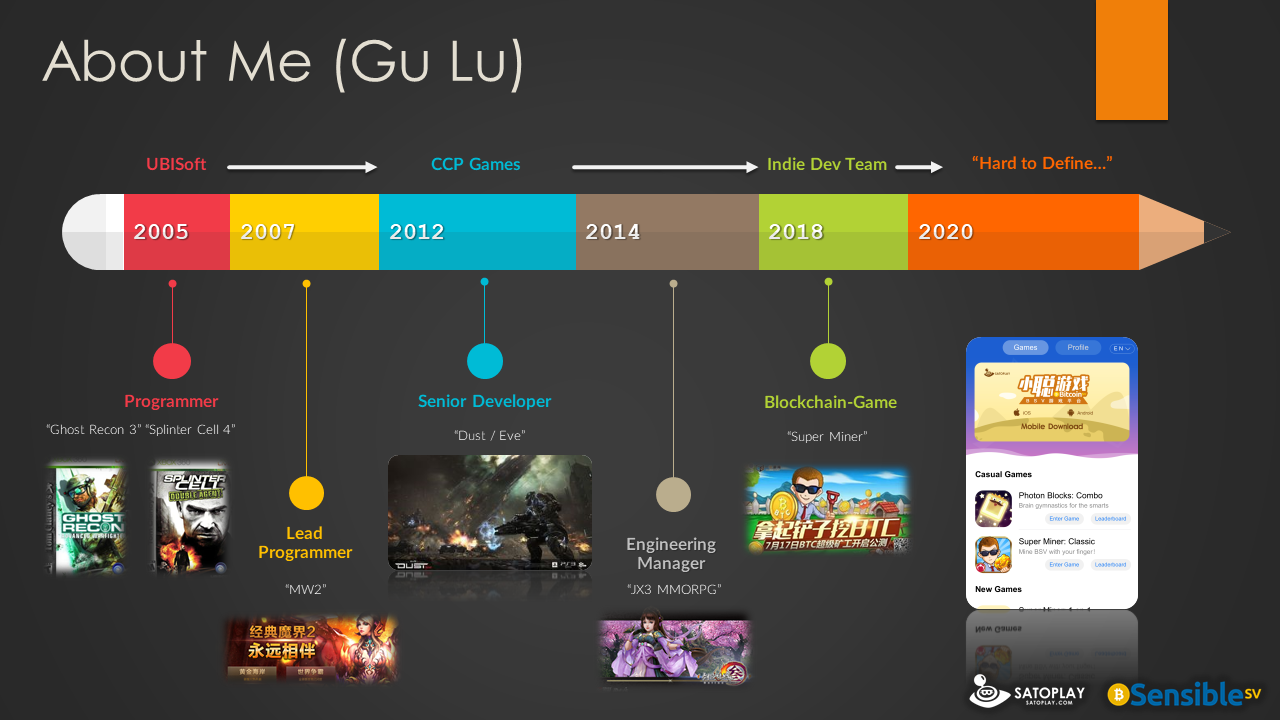 Revision History
2022-05-16 blockchain industry experience added
2020-07-11 Gu Lu's Library added
2016-12-04 biography updated
2014-06-03 written initially
(全文完)

---